Hello Friends! I never get tired of white embossing on my stamped cards...it's an oldie but a goodie, right? In the brown card, I stamped all the images in Versamark first, added white embossing powder and heat embossed it with my heating tool. I then went back and stamped the same images, offsetting them just a bit to the right of the white embossing, in brown ink. I completed the card by inking the edges in Frayed Burlap and Gathering Twigs Distress inks. Please click on picture for close-up details.
For this pink one I used Distress Paints (peacock feathers, ripe raspberry and mustard seed) for the background. I just rubbed the paint colors in with my fingers (loved the messiness of it! hehe. Silly, I know.) Love the vibrancy of these paints! After it was dried, I did the same white embossing technique on this one. They look so much prettier IRL.
Thanks for taking time to visit me. Believing you will be inspired to stamp your own "white embossing" artwork! Stayed blessed.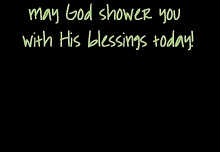 http://www.flickr.com/photos/36885924@N00/6766155061/