Memory Box
/
PoppyStamps
steel dies....I came across this company right before the Holiday Season last year (I know, where have I been, right?) and I just love them!
Starlitstudios.net
is where I purchased them.
Cindy
was/is a huge help and I am certain she appreciated my enthusiasm for these steel dies! Please take a look and see if you enjoy these dies as much as I did. (Click on pictures for a closer look.)
Frostyville Border
(98146)
(don't you just love its name?)
Donnington Tendril
(98764)
Lunette Butterfly (98745)
I used this beautiful flourish on one of our first Art Journal classes. I will show you more of this class later.
\
Viva Tree
Die (901)
Venita Flourish
Die (98772)
Fresh Foliage
Die (98502)
Thanks for stopping by. May you enjoy all the blessings of the day!
SUPPLIES: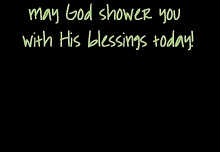 http://www.flickr.com/photos/36885924@N00/6766155061/