Hello Papercrafters! Here are a few "simple style" cards for you. I used the Close to My Heart "Windy Day" stamp set....I love this set - includes a boy and a girl flying kites and has some great sentiments with it. Later on I will post an art journal page I made with this same stamp set.
Here's how I made the card:
- I stamped the images on cardfront (excluding the clouds).
- colored in images with copic markers
- after coloring in, I took some dry wall tape and used it as a background stencil - used
Cashmere
inkpad and lightly sponged the color randonly on the cardfront.
- I stamped the clouds on another piece of cartstock. Cut it out. Then u
sed
Crystal Blue
inkpad to sponge color over dry wall tape on clouds.
Dry wall tape looks like this, I know, some of us didn't know that. lol. It has adhesive on one side so it's great for stencilling:
- the sentiment was stamped on another piece of cardstock, cut out to form a banner and pop-dotted to bottom left side.
Here's another "boy" card. I used
Crafty Secrets
"Little Boy"
stamp set - what a cutie, right? I colored in with copic markers. After coloring in, I used a blending tool and sponged Broken Glass distress ink around the image. I pop-dotted the
"curious cat"
die from
Poppystamps, Inc
. on left-bottom of frame.
Well, time for you to go out and use some of that dry wall tape you may have sitting around your garage! Thanks for dropping by. Have a glorious weekend!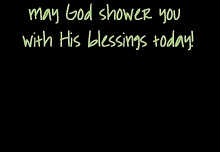 http://www.flickr.com/photos/36885924@N00/6766155061/