(Vicky's)
that really inspired me...I love her style....clean, artistic, not too messy nor dark. So I played with the supplies I took with me (of course, I also went to a local Michael's to get a few items) and I loved it! Here is a very simple page I did:
All I used was one of our new stamp sets from Close to My Heart, entitled "
A Budding Friendship
", a T. Holtz stencil ("Rays"), some distress inks and added some CTMH
Liquid Glass
to the flowers for lots of 3-d glossy dimension. You can find the CTMH items here at my
online store.
I love the wording included in this stamp set, "You Are My Favorite Memory!" I think a special photo of someone could be added to this journal page and included in a scrapbook layout.
Thanks again for visiting! Check out
Vicky's Blog.
Thank you Vicky for your wonderful inspiration!! You'll really get blessed! Any questions, please let me know.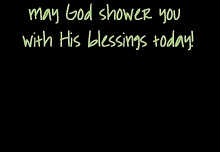 http://www.flickr.com/photos/36885924@N00/6766155061/