Hello Everyone! I have a quickie tutorial for you. On my last post I showed you a super quick way to make faux washi tape using office labels! As I was doing that , I thought, hey I can also ID my ink pads using the same process. Here's what I did:
First, with a paper trimmer I cut a sheet of labels, lengthwise, into about 1/4 inch strips:
I then applied the color of my Distress Ink Pad on the labels....basically you're going to swipe the ink pad over the label until the label is completely saturated. If you begin swiping the color at the top of the label and then move in downward motion, you'll get full and quick coverage.
I let them dry a little before removing the paper backing on the labels and adhering them to the ink pads.
Tadaaaa! Here's what they look like....nice and orderly....it makes it so easy to choose the color I want now because I can SEE the vibrancy of the colors at a glance.
Well, hope this tutorial was helpful. Have an awesome weekend!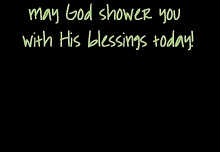 http://www.flickr.com/photos/36885924@N00/6766155061/