First, I took an ink pad and "swiped" the color on the office labels and then I stamped a design over that. I also took a blending tool to apply the color on....it's a softer look...then I stamped the designs.
This was my original inspiration for my first washi tape design...yep, a kleenex box design!
Here are some finished washi tape labels:
I took those labels and cut them into strips, wound them around vintage thread spools, then tied twine around them. Another way would be to wind them up in rolls and use a teenie clothespin to hold in place. These faux washi tape sets would be great to include as a gift for any of your paper crafting friends! Note that I cut the edge of label with a scallop punch (or scissors) to give added dimension as shown on the yellow label below:
Here, I decorated a gift tag by placing the label at the bottom of tag; then I cut a square shape and adhered it to top of tag and punched the tag hole before threading the gold twine. I took the scraps from this and adhered them to a flower die, trimmed it and then rolled the flower, added twine and adhered it to bottom of tag.
Need a way to make party favor bags fast? Take a white mini bag and adhere a faux washi tape label to the center. Stamp a birthday sentiment. Add candies. Add ribbon. Tada...quick fun party favor bags!
Same thing below only I used red licorice twizzlers for my choice of candy:
In this card I took two decorated labels and cut them into 3 sizes, rounded the corners and then placed them on my a-2 card front:
So as you can see, making Faux Washi Tape is simple and fun! Would love to see your work when you try this out! Thanks again for visiting.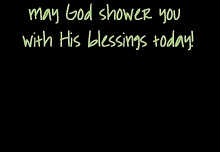 http://www.flickr.com/photos/36885924@N00/6766155061/