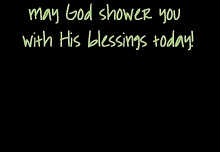 I've been tagged by that wonderful & Scor-Pal-talented, Sharon Gabrielson! What are the rules to this?
Each player answers the questions about themselves. At the end of the post, the player then tags 5-6 people and posts their names, then goes to their blogs and leaves them a comment, letting them know they've been tagged and asking them to read your blog. Let the person who tagged you know when you've posted your answer. Ten years ago: My eldest son was 8 years old...Sunday we had his high school graduation for him!!! What a wonderful and fun time we had but saddened to see him go to college.
Five things in todays 'to do list': Water the flowers, take youngest to play rehearsal, finish our Fellowship's monthly calendar, work on graduation thank-you card, turn in invoice for a "tea" project I did last week and on and on, huh?
What I would do if I was a millionaire: I probably would be the same as I am today but be able to bless others more & help them with their needs. Make sure my boys and my family members had their needs taken care of and okay, okay, I probably would have a wonderful "studio" designed to fit my needs too! I have lived: Arizona, Texas and Ohio
5 people I'll tag: Sheryll, Tonje, Jen, Mabelle, Nancy
Thanks for tagging me Sharon and thanks all for joining in the fun! Bless ya~