2010-05-13
Hello friends and crafters! No, my computer isn't fixed yet and not too happy about that I must say .... anyhow I'm using my hubby's tonite. I just wanted to let you know how honored I was when Eliza Rae from
In The Mommy Business
asked to do a review on my
"Paper Blessings" Etsy shoppe
!! I was so blessed and I just wanted you to go over to their
blog
where they have GIVEAWAYS....including some from
me
.....mine end May20th. Thanks very much Eliza for your kind heart and for such a wonderful review!! God bless your life more today than yesterday. Thanks all for visiting me tonite.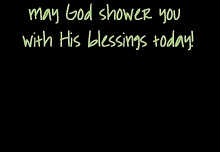 Posted by Mary Leeson
at 19:34
0 comments

Links to this post
You may purchase my cards and artwork

Copyright
All content, including text and pictures is ©Mary Leeson and is intended to be used for personal inspiration only and may not be copied for publication or contest submission. Thank you so much for visiting us!

Contact Me