2009-10-16
Posted by Mary Leeson
at 14:42
6 comments

Links to this post
2009-10-03
You're invited! Along with other local artists, I was invited to display my rubber stamped and scrapbook artwork at
"Forever Floral"
...a most unique silk floral art & accent gift shop. Pam Clement does the most AMAZING silk floral arrangements! Check out her
blog
. Also check out Mara Bochart's
blog
....she does unbelievable Christian digital photography artwork. If you're local and will be in the Akron (south of Cleveland) area next SATURDAY, OCTOBER 10th, please drop by and visit us. We'd love to fellowship with you all! There will be drawings throughout the day. I will have a FREE "Stamp and Take" holiday card for you to make. Very easy. Very cute. Thanks for dropping by.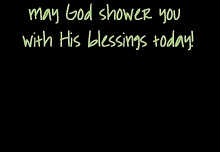 Posted by Mary Leeson
at 22:35
1 comments

Links to this post
You may purchase my cards and artwork

Copyright
All content, including text and pictures is ©Mary Leeson and is intended to be used for personal inspiration only and may not be copied for publication or contest submission. Thank you so much for visiting us!

Contact Me